3 Phase Electrical Panel & Equipment
3 Phase Electrical Panel & Equipment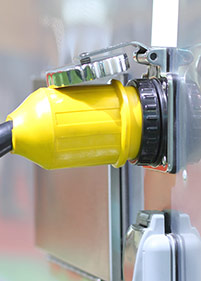 In industrial and commercial buildings, a 3 phase electrical system is imperative for efficiency and reliability. Single phase power is just not enough for the requirements of today's commercial and industrial businesses. When looking to install a 3 phase electrical panel and system, look to the professionals at Arizona Electrical Solutions of Las Vegas. We have the knowledge and expertise to get the job done properly.
208V, 277V, and 480V are all common forms of 3 phase electrical systems. We have extensive experience installing everything from switchgears to step-down transformers. We can handle any commercial application. Our team will both design and install the 3 phase electrical system for you, ensuring a fast, seamless process. While other companies might subcontract either the design or the installation out, increasing work times and passing on the costs to you, we take care of everything in-house. This not only provides you with fast service, but we all work as one unit and avoid any issues with communication that can become an issue when working with multiple teams.
We can inspect your current electrical system and provide you the best way going forward to get it up to the output that you require. We perform all of our jobs above and beyond the standards necessary to meet both current and past building code requirements. We are confident that you will have no problem selecting us for your 3 phase installation once you speak with our friendly and helpful experts.
Call us today.
(702) 509-5230

.