Tenant Improvements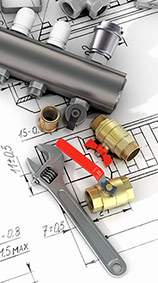 Many rental owners and general contractors have worked with us in the past. If you count yourself among one of these groups, we would love to be added to your vendor list! On top of the general contractors we have worked with locally in Las Vegas, we have worked on special projects with general contractors across the entire country. We have completed work on behalf of restoration companies that require electrical assistance while restoring homes and businesses from water damage or fire damage. These projects have varied from small electrical repairs to complete rewires of an entire electrical system.
Our team has the experience necessary to work seamlessly with your company and get done what is needed on time and under budget. We have written countless electrical estimates for insurance companies and will include an extensive explanation of the work that is required, ensuring the general contractor knows best how to incorporate our work into the overall budget. We have worked in the past moving cash wraps from location to location, putting in new floor boxes, as well as adding and repairing outlets and lighting figures.
We have worked on both military bases and government buildings, completing a variety of jobs when called upon. We have replaced emergency battery back-up ballasts, installed LED drivers for commercial refrigerators inside restaurants and grocery stores, and moved three phase disconnects during an HVAC system relocation. Our past experience includes working with electrical motor companies that are tasked with keeping water pump stations for various entities such as waste water treatment plants and golf courses, installing the equipment needed to power this heavy equipment.
Need a lighting system installed or repaired?
Give us a call today.