Appliance Circuits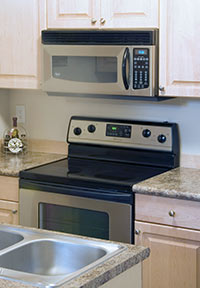 In today's age, appliances have become a necessary addition to every household. As technology continues to expand and improve, they can require more power than they did in decades past. If you are looking to have a dedicated electrical line installed to handle your new kitchen appliances, or a new dryer outlet that is ready to handle that shiny new dryer with ease, our electricians are ready to take care of everything from planning to the final screw.
Our professional team of electricians will put together an installation plan that includes finding your necessary electrical levels, as well as how long and where the wires should be run from your breaker to the appliance. No matter the appliance you are looking to add to your Las Vegas home, we are here to help. New spas, pool equipment, microwaves, we can do it all. We will make the entire process a painless.
Give Arizona Electrical Solutions a call today.
(702) 509-5230